Export
Exporting To The World
The export process is taken care of by Bloch & Behrens, the International Sales & Marketing division of PGG Wrightson Wool. Bloch & Behrens was established in Denmark in 1856 and opened an office in New Zealand in 1949 and has been supplying local NZ mills and exporting New Zealand wool to the world ever since. Bloch & Behrens enjoys an enviable reputation amongst leading manufacturers for its rigorous attention to detail and clear advice on price trends.
As part of New Zealand's leading wool company PGG Wrightson, Bloch & Behrens is perfectly placed to provide the linkage between NZ farmers and International customers.
It also facilitates long and short-term forward contract opportunities between both the farmer and the international market place which is designed to remove price volatility, create price certainty as well cement long-term relationships.
Our exporting experience is second to none, with quality fit-for-purpose wool delivered 100% of the time.
Wool Types
New Zealand produces a wide variety of high quality wool types that ultimately create many different end products. Types range from ultra fine Merino, suitable for the very finest worsted cloth to clean, white crossbred wool, preferred by carpet makers around the world. Applications of wool include sports apparel, protective apparel, blankets, coats, furniture, architectural applications and more.
With Wool Integrity NZ™, you are dealing with a one stop shop.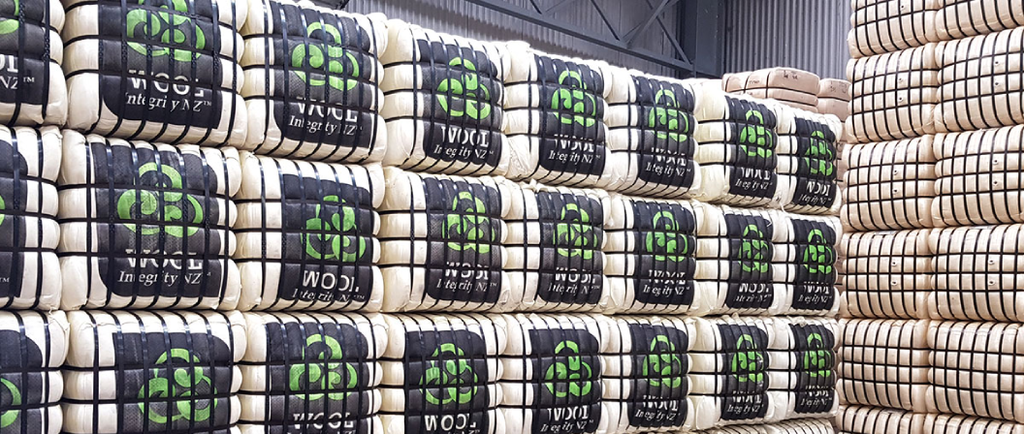 Having the backing of PGG Wrightson's wool logistics expertise behind Wool Integrity NZ™ gives us a great deal of confidence that we are dealing with a well oiled machine.