On The Farm
Core Values
Animal Welfare, Environmental Sustainability, Social Compliance, Wool Quality, Traceability are the core values of Wool Integrity NZ™.
Our Growers
Only wool from growers who adhere to the requirements of the Grower Declaration qualify for membership into the Wool Integrity programme. This assurance provides comfort that the wool has been grown to industry best practice standards under strict animal welfare regulations which are independently audited. Our wool is guaranteed to be non-mulesed as New Zealand was the first country in the world to ban this practice in 2018.
A Skilled Wool Support Team
A nationwide team of wool specialists provide a comprehensive range of high-quality services to growers throughout the country. Wool reps offer expert advice and support year-round and during shearing wool handlers are available to help with woolshed preparation and shearing guidelines.
On-Farm Checks And Full Traceability
As part of Wool Integrity compliance and to ensure standards are continually met, farms are regularly visited by a dedicated rep force. Also, any participating wool is also fully traceable through the use of robust systems and record-keeping which allows tracking of every lot to the farm it originated from.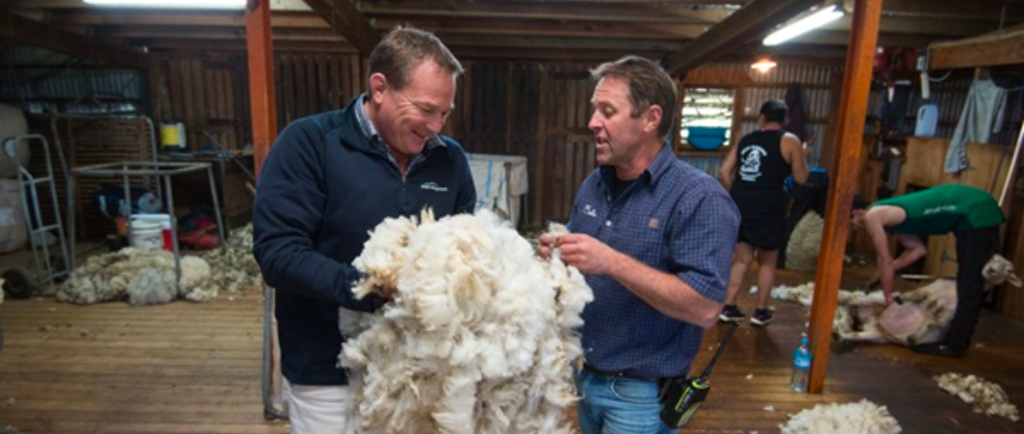 Forward contracts work well because it means our wool clip is pre-sold and this stabilises our income stream. It gives my governance board some certainty, especially when the market is softening or we are going into a high-volume period. PGG Wrightson understands its end market manufacturer requirements and advises me accordingly.