Video or image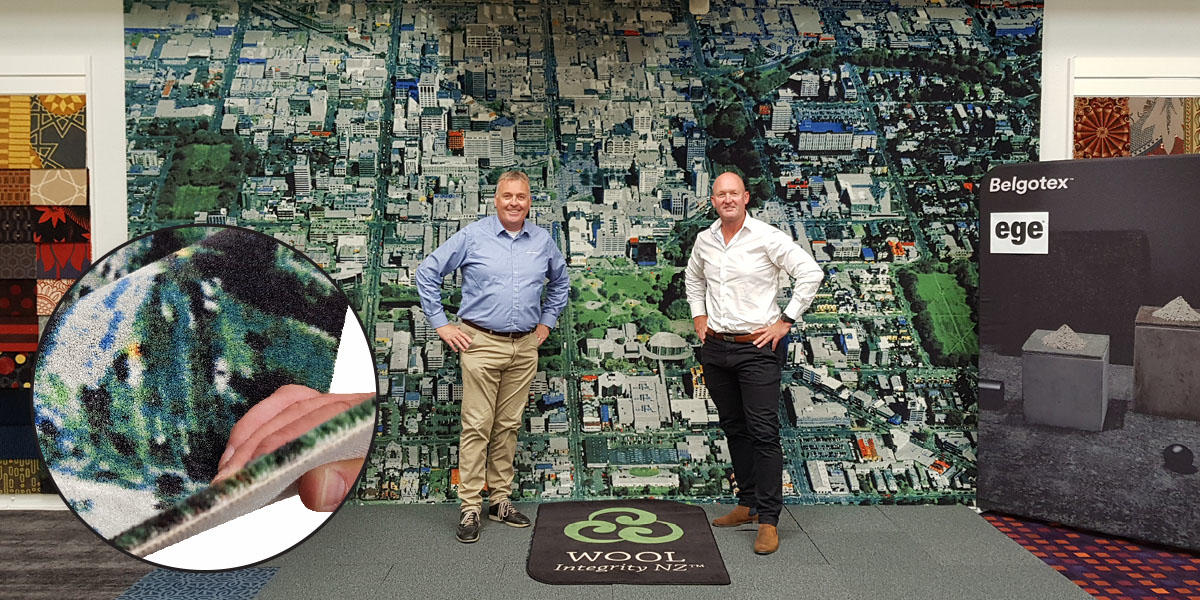 Danish Printed Carpet Manufacturer Joins Wool Integrity Programme
Leading European carpet manufacturer Ege has joined PGG Wrightson's Wool Integrity programme.
Based in Denmark, Ege is a global market leader in the printed carpet sector.
Palle Petersen, general manager of PGG Wrightson Wool's in-house export and marketing arm Bloch and Behrens Wool (NZ) Ltd, said the company is pleased to have Ege on board.
"Membership of the Wool Integrity programme enhances Ege's supply chain credentials and provides its clients with assurance around animal welfare.
"Ege manufactures wool carpet tiles, wall to wall carpet, and bespoke rugs. Its products sell for domestic and commercial use, including in high-end hotel chains and luxury cruise liners.
"Producing the best quality printed wool carpets requires the whitest wool as raw material. New Zealand wool surpasses all others in its whiteness and capacity to take dye. Bloch and Behrens has a long record supplying Ege, which in turn is a responsible manufacturer on the world stage. We are now delighted to align Ege with our responsible New Zealand wool growers, who are part of the on-farm PGG Wrightson Wool Integrity programme," he said.
Ege was founded in 1938, is represented in more than 50 countries worldwide, and is headquartered in Herning, Denmark. Ege's New Zealand distribution agent is Belgotex New Zealand (formerly known as Irvine Flooring).
Back to Stories