Video or image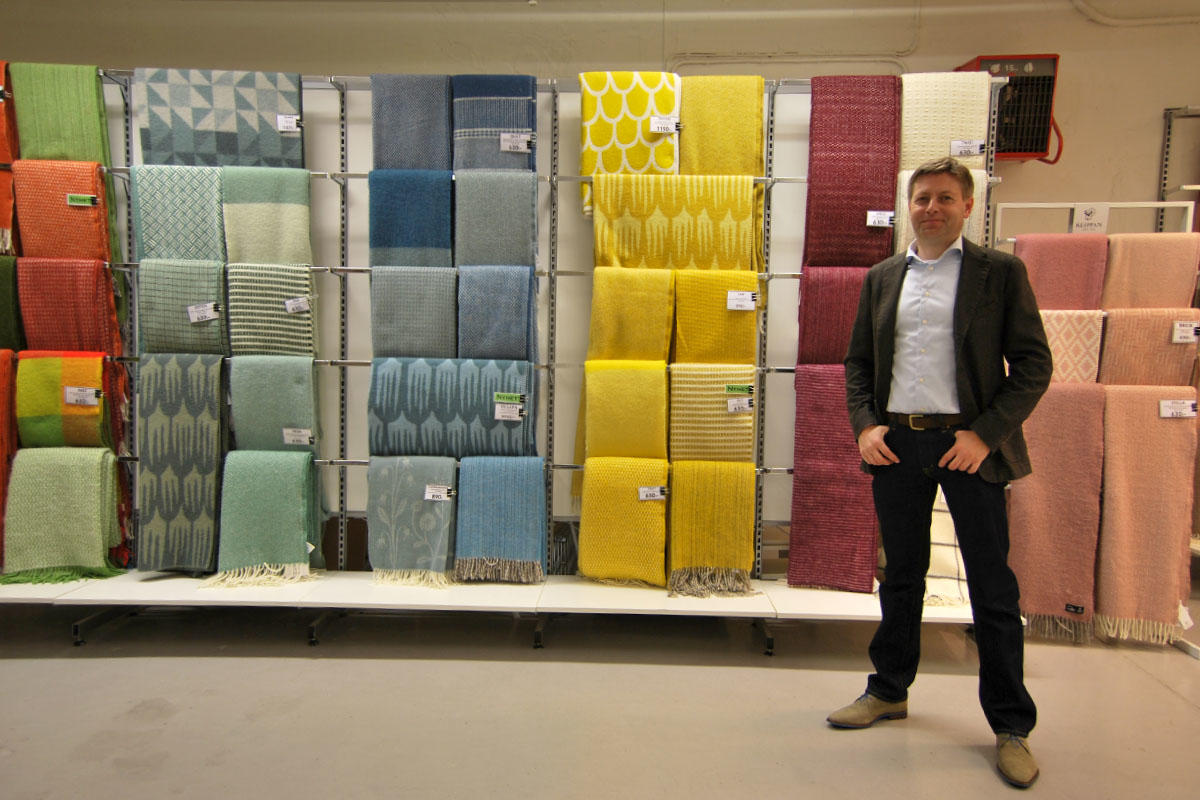 Klippan
The family company Klippan Yllefabrik AB was founded in 1879. Since then, the company is owned by the Magnusson family. Today, fourth and fifth generations of the family are working side by side in the company.
Our business philosophy is to combine modern Swedish design with the long family tradition for textile quality.
Through the years we have developed an extensive and highly appreciated collection of home textiles, exported to over 30 countries around the world. We work closely together with some of Sweden's most well-known textile designers to create a unique style. Colourful, innovative patterns are the main characteristics of Klippan's design.
Klippan is most famous for its woven wool blankets. These are made, from the start until the finished product, in our own factory. Our own production facilities enable us to be quick and flexible, and in full control of quality.
Our customers are very quality conscious. We get a lot of questions about the origin of our wool and the well-being of the sheep. Wool Integrity is a great initiative that will help us build credibility with our customers and answer a lot of the questions raised by the users of our products. We have a range of blankets for toddlers, where it is even more important to be able to guarantee the quality. Traceability of the wool all the way back to the farmer is a great advantage and a good selling point.
Wool Integrity is a great initiative which will help us build credibility towards our customers and answer a lot of the questions raised by the users of our products. 

Pernille Ross, Head of Marketing and Design, Klippan
Back to Stories